Open/Mixed Indoor Pool – Fun and Games Session 08.12.2021
Download this event to my calendar - iCal
Date(s) 08/12/2021
Time(s)7:45 pm - 9:45 pm
Location
Yately Manor Preparatory School, Yateley Surrey GU46 7UQ
This indoor pool is a small warm venue suited for practice those skills you don't want to practice outside in the winter time. Cars can be parked around to the left by the side gates and the pool is located directly through the gates on the left hand side.
Booking Cut Off: 5pm before the session starts. However if sessions are not sufficiently filled up at least 24 hours before, then sessions may be cancelled.
Type: Fun and Games Session
Suitability: These session are open to all abilities
Description: We are still working at the details book hope to make bookings available to you very soon!
Kit/Equipment Hire: Equipment is always available for use at official club activities however there is no equipment stored onsite for these events. Equipment available on site but limited types/sizes, so indicate on your booking if you need to use kit and where possible bring your own if you have your own. You can read more about our equipment, hire and usage here.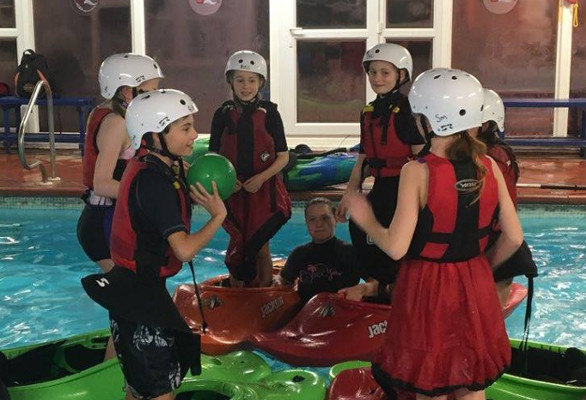 BOOKINGS ARE CURRENTLY NOT AVAILABLE
Help