Event Details
Date(s) 10/10/2020
Time(s)1:00 pm - 4:00 pm
Date(s):  10th October 2020
Time(s): 13.00 (aim to be off the water by about 16.00)
Type: Touring (Locally)
Suitability: All Levels
Location: Sam Newark Lane Car Park, Closest post code is GU23 6DP.
Food: Please bring with suitable lunch, snacks and drinks and ideally a sealed tub and dry bag to transport them in.
Description:
Come and join us for an afternoons paddle (or walk) along the river Wey!!
The Wey Navigation paddle starting and finishing from Sam Newark Lane Car Park. The car park is on the left hand side of the road when coming from Ripley and about 200m from the traffic lights for the single lane bridge which goes over the River Wey.
The paddle is suitable for all and all craft. There is one lock to Navigate past but there will be help with this.
There is a height barrier at the car park but when it was recently checked it was not in position. The car park will take about a dozen cars so please car share if you can.
We will decide on the day whether to start going up or down river, unless we have heavy rain the flow of the water will be low.
There is a path which runs alongside the river for those who don't want to paddle, if we go up river there are usually cows in the field with the path.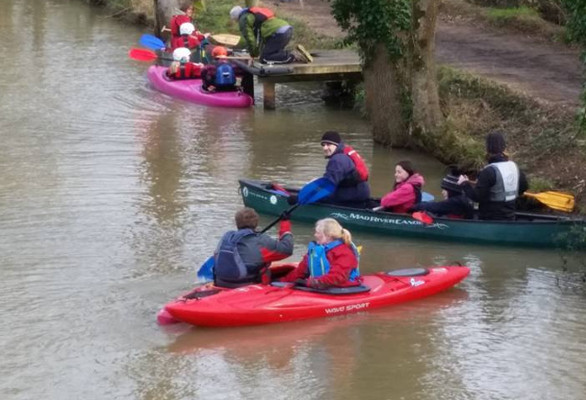 Covid-19
We are currently phasing the return to club activities and participants shall be expected to self-assess at what stage they can suitably return, and only return if the current stage we are operating at applies to them. The club may increase or decrease the reopening stage at any point so please check back against the event or guidance to check the stage on the day before arriving at any activity.
Everyone Should:
Adhere to the latest social distancing and official government advice
Respect venue procedures
Book in advanced (including those on the bank)
Be able to self-rescue
Bring your own equipment and hand sanitiser
Keep to 6 per group (including those on the bank)
Can play contact games of canoe polo with up to 7 players (5 with 2 subs) each side and 2 referees (but during training remain in your team bubbles)
Be considerate of others
We are currently operating STAGE 3.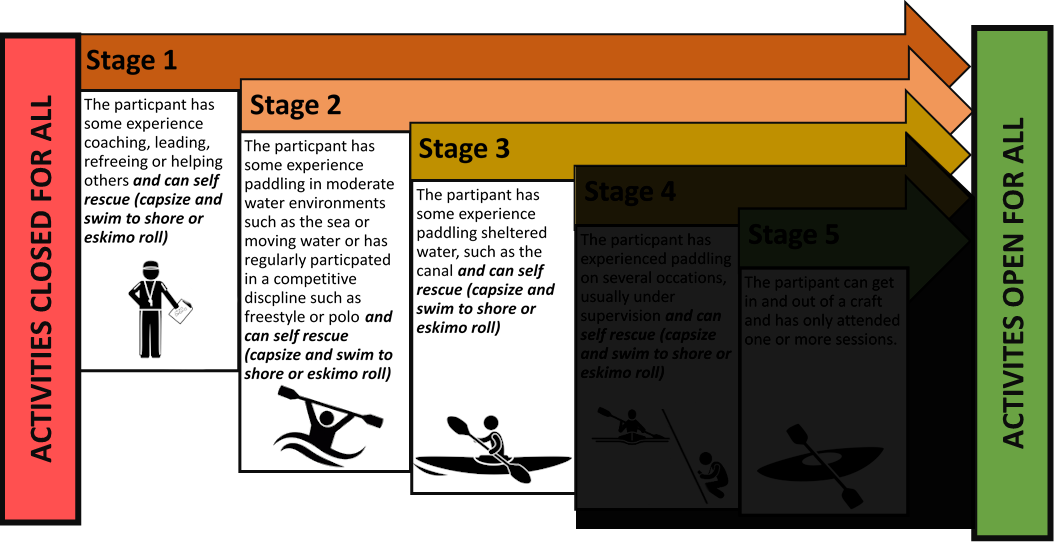 Select Tickets
Please select your tickets and make a note of any relevant information that might help us accommodate you at the session in the comments. If you want bookings to appear in your "my bookings" you will require to log in if you have not already done so. You shall receive an email with your booking submission as pending please follow any instructions provided, keeping in mind that your booking shall only be approved and confirmed, if you hold a membership.
All data gathered on this booking and booking consent form will be utilised only for the purposes detailed on this form and will be processed and stored in compliance with the Club's Data Protection Policy and in accordance with all applicable Data Protection laws in effect at the time of publication of this form, including but not limited to, the GDPR which came into effect on 25th May 2018. Further information on the Club's approach can be located on our privacy policy .
Help
For help with booking contact bookings@bvcc.org.uk
For help with password, resets and account registration please contact webmaster@bvcc.org.uk