Event Details
Date(s) 21/04/2021
Time(s)7:00 pm - 8:30 pm
From 2021-04-07 to 2021-05-26, Wednesday every week
Location
Basingstoke Canal Centre, Canal Centre, Mytchett Place Road ,
[THIS EVENT IS SUBJECT VOLUNTER AVAILABILITY AND TO COVID-19 RESTRICTIONS AND COULD BE SUBJECT TO SHORT NOTICE CHANGES]
Type: Open/Mixed Session
Suitability: All Levels / 8+ Years
Description:
To enter the site a barrier code is required, we recommend you email us, to request the code before you arrive. Once you enter the site aim to follow down to the far side where the campsite is.
The canal is a great opportunity to move your skills from the pool to an outdoor sheltered environment. We vary which route we take each week taking a gentle strolling pace along the canal.
Aim to arrive around 20-30 mins before the session to ensure you have sufficient time to change and be ready to help with getting out necessary equipment. Our volunteers will do the best they can to get you on the water as soon as is possible, however you should only enter the water once you have, registered, a volunteer has ensured you have adequate and correctly fitted safety equipment and a senior volunteer has said it is safe to do so. Everyone is responsible for helping to return and sponge down the equipment at the end of the session before heading home.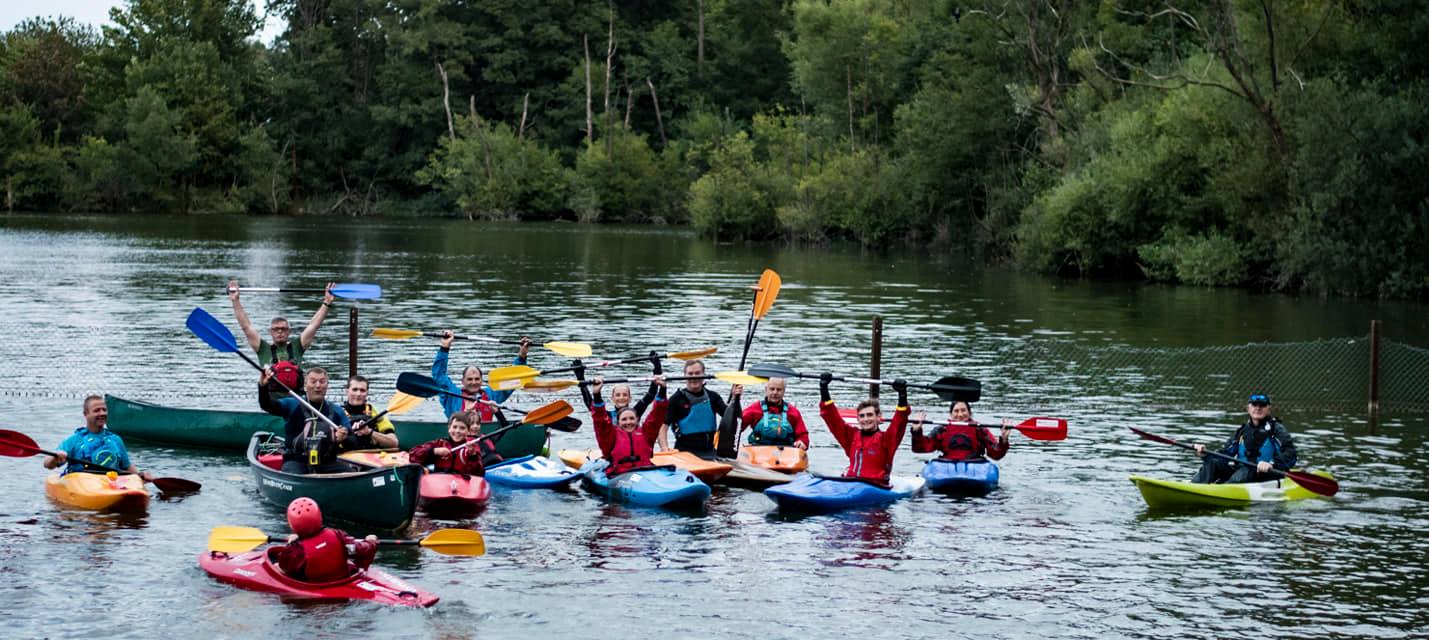 Covid-19
At times when club activities are able to operate, participants shall be expected to self-assess at what stage they can suitably return, and only return if the current stage we are operating at applies to them. The club may increase or decrease the reopening stage at any point so please check back against the event or guidance to check the stage on the day before arriving at any activity.
Everyone Should:
Adhere to the latest social distancing and official government advice
Read the latest Event Booking Terms regarding club activities
Read the latest Hire Terms regarding club equipment hire and usage
Respect venue procedures
Book in advanced (including those on the bank)
Be able to self-rescue
Bring your own hand sanitiser
Keep to 6 per group (including those on the bank)
Be considerate of others
We are currently operating at Stage 3.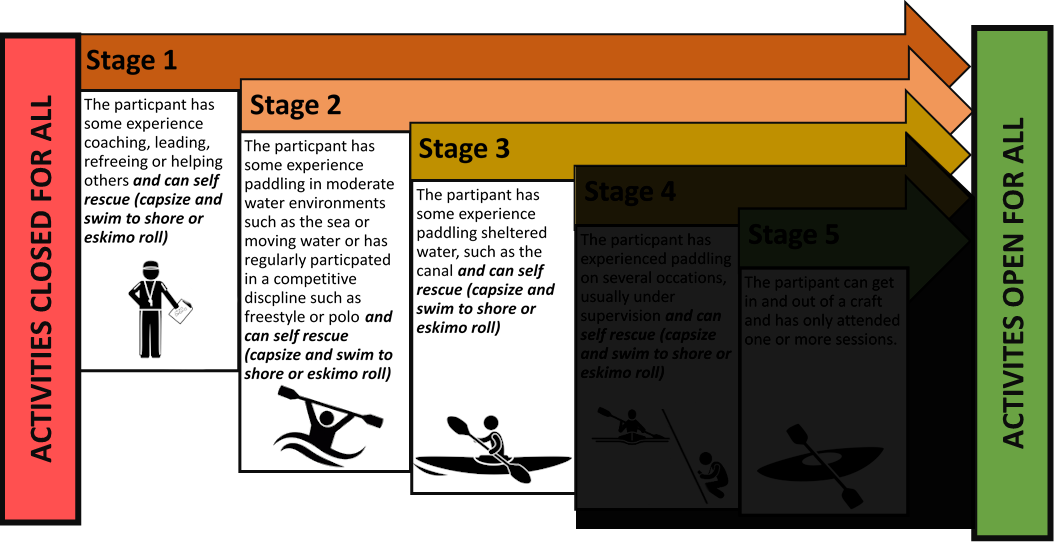 BOOKINGS ARE CURRENTLY NOT AVAILABLE