Event Details
Date(s) 12/09/2020
Time(s)All Day
CANCELLED  – READ OUR COVID-19 STATEMENT
Date(s): 12th September 2020
Time(s): The final times are to be confirmed.
Type: Beginner/Intermediate White Water
Suitability: Confident with Capsizing with a Spray Deck (whilst not essential we highly recommend doing a Moving Water Taster  Session first)
Location: Lee Valley White Water Course
Food:  There is a cafe on site or you can alternatively bring with suitable lunch, snacks and drinks.
Description:
It's a great place for a day out either as a paddler or spectator so even if you are not looking to book on the coached session you are encouraged to book other activities, or join us for peer paddling through booking your a session directly through the Lee Valley Website too! The Lee Valley Courses require an assessment, if you are looking to do one of these it's recommended to book as early as possible (and ring up if it's short notice).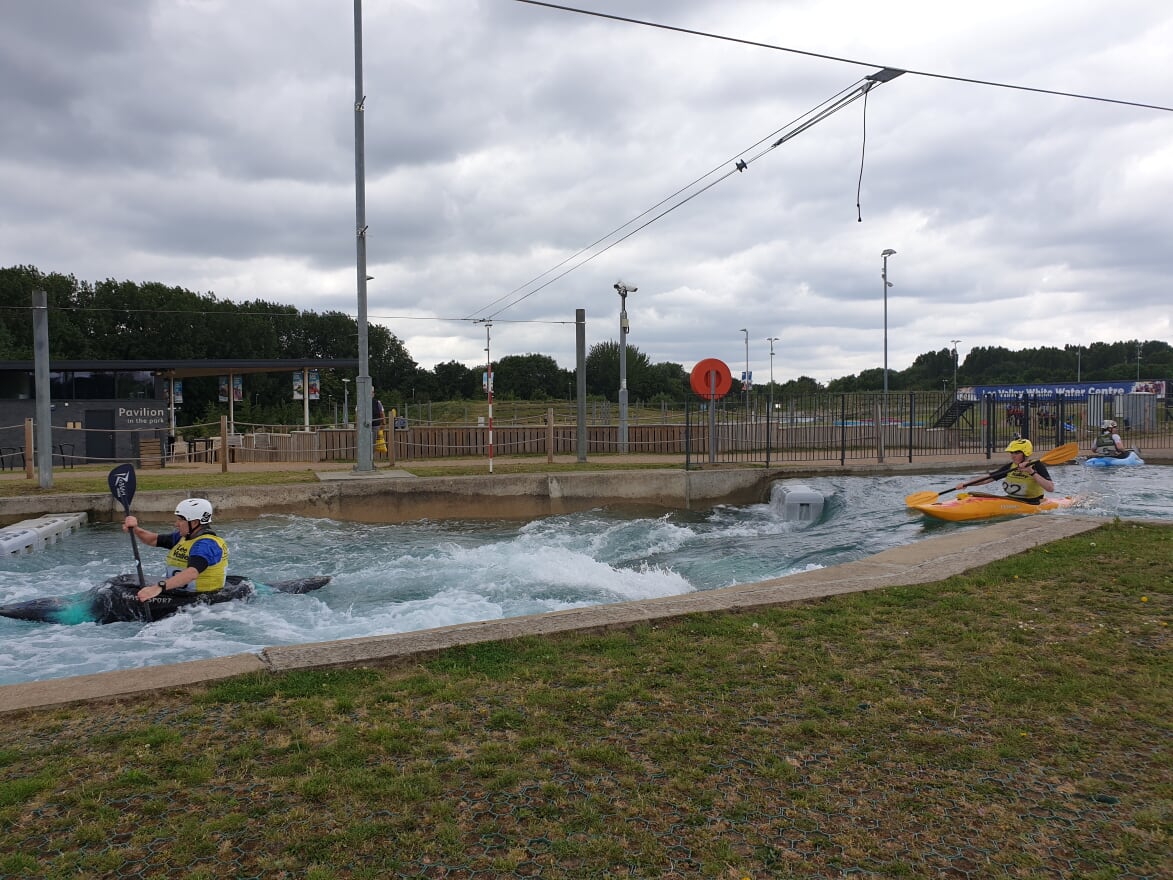 Covid-19
We are currently phasing the return to club activities and participants shall be expected to self-assess at what stage they can suitably return, and only return if the current stage we are operating at applies to them. The club may increase or decrease the reopening stage at any point so please check back against the event or guidance to check the stage on the day before arriving at any activity.
Everyone Should:
Adhere to the latest social distancing and official government advice
Respect venue procedures
Book in advanced (including those on the bank)
Be able to self-rescue
Bring your own equipment and hand sanitiser
Keep to 6 per group (including those on the bank)
Can play contact games of canoe polo with up to 7 players (5 with 2 subs) each side and 2 referees (but during training remain in your team bubbles)
Be considerate of others
We are currently operating STAGE 3.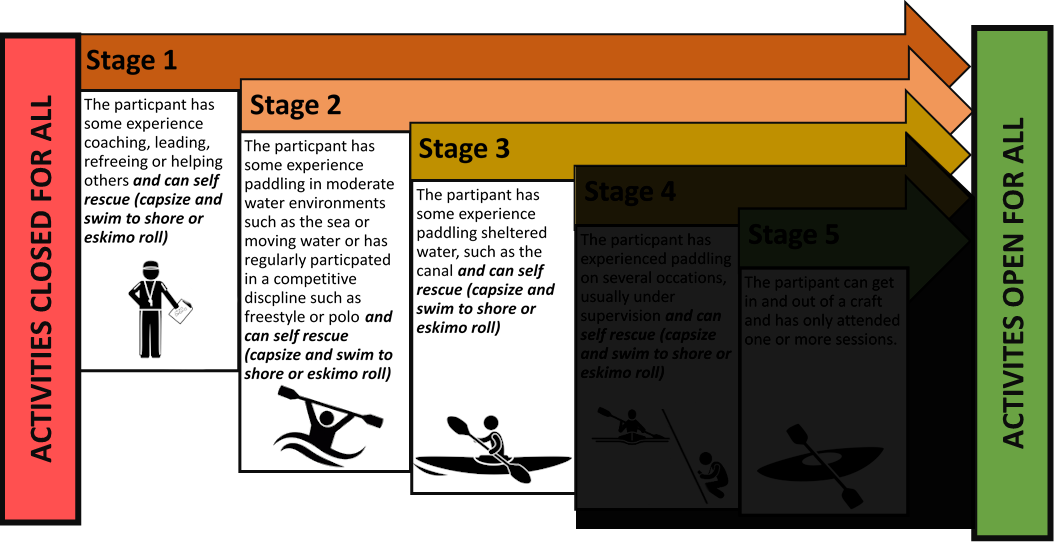 BOOKINGS ARE CURRENTLY NOT AVAILABLE
THIS EVENT IS NOW CLOSED