Event Details
Date(s) 06/12/2019 - 08/12/2019
Time(s)All Day
Date(s): 6th-8th December 2019
Time(s): We shall arrive on Friday and then spend all of Sat/Sun daytime paddling. Expect to be ready to leave the accommodation at 9am each day, as shuttles take a while and it can be very busy over the Gene17 weekend in the car parks. We also want to ensure there is plenty of daylight and get off the water at a reasonable hour.
Type: Beginner/Intermediate White Water
Suitability: Confident with Capsizing with a Spray Deck (whilst not essential we highly recommend doing a Moving Water Taster  Session or Man-Made White Water Course first)
Location: Dartmoor
Accommodation: The club has booked Holiday House, 31 Montgomery Drive, Tavistock, PL19 8JX, United Kingdom (alternatively you can book your own accommodation nearby) 
Food: Please arrange your own Friday evening meal, breakfast, lunches and plenty of drinks, and ideally a sealed tub and dry bag to transport your lunches in. There will be an option of finding a pub/restaurant on the Saturday evening, or alternatively you can stay at the accommodation and cook your own food.
Description:
Come and join us for the White Water Christmas Dart Trip!
Paddling, Secret Santa, Pub and more Paddling! There will be the option on Saturday evening to attend the Gene17 evening at the country park!
Basing ourselves in the Tavistock area, we hope to look at doing runs of rivers such as the Tavy, Dart, Walkham, Teign tailored based on suitability of the group.
Every effort will be made to ensure a good weekend of paddling, but please remember that it is a weather-dependent sport, so there are no guarantees!
The Dart Loop:
The River Dart is a river in Devon, England which rises high on Dartmoor, and releases to the sea at Dartmouth. The Dart Loop is a classic white water run that finishes up at the Dart Country park. It has plenty of features spaced out by gentle sections.
Optional Coaching Opportunity:
As part of this trip we have booked for coaching to run in parallel to the trip, where you will have the opportunity to receive some quality coaching and complete the new British Canoeing White Water Award which, endorses your skill, judgement and decision making on introductory level white water. You can opt to select a coaching space through the booking below.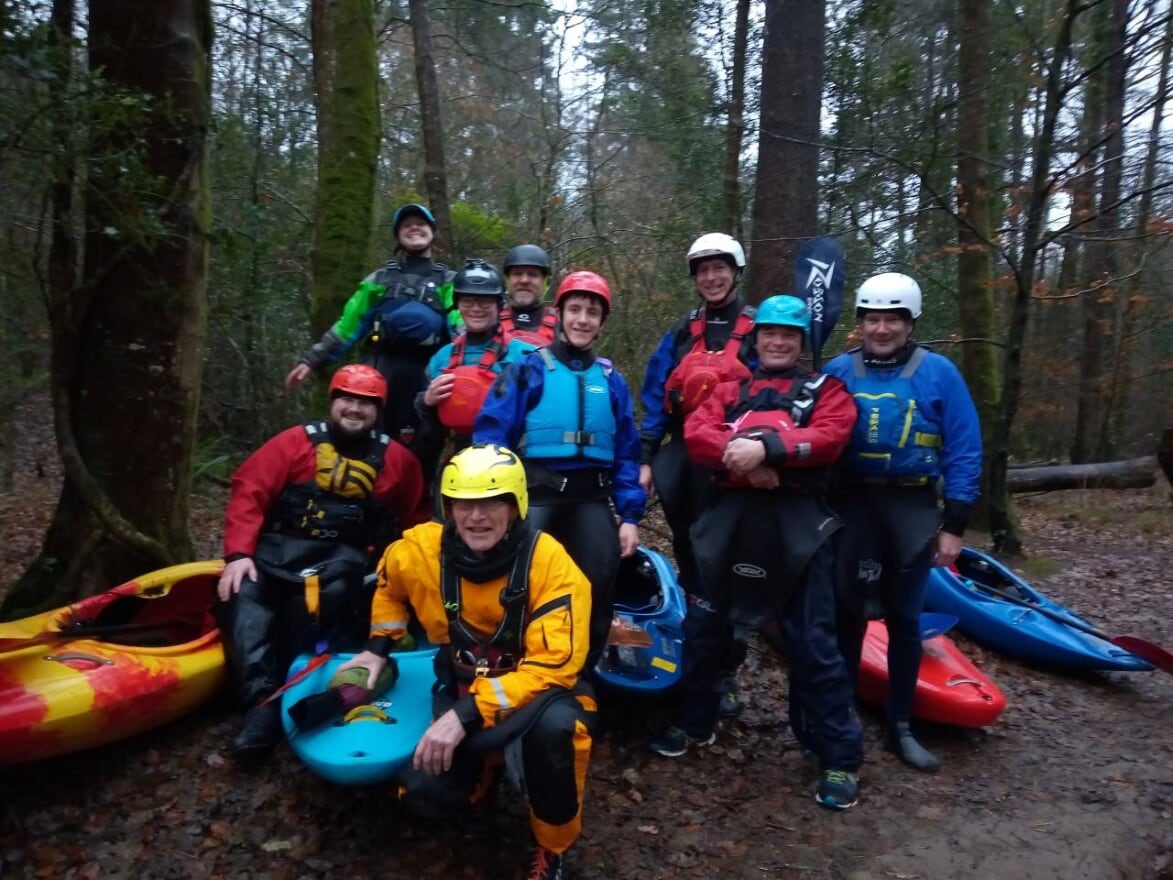 Covid-19
At times when club activities are able to operate, participants shall be expected to self-assess at what stage they can suitably return, and only return if the current stage we are operating at applies to them. The club may increase or decrease the reopening stage at any point so please check back against the event or guidance to check the stage on the day before arriving at any activity.
Everyone Should:
Adhere to the latest social distancing and official government advice
Read the latest Event Booking Terms regarding club activities
Read the latest Hire Terms regarding club equipment hire and usage
Respect venue procedures
Book in advanced (including those on the bank)
Be able to self-rescue
Bring your own hand sanitiser
Keep to 6 per group (including those on the bank)
Be considerate of others
We are currently operating at Stage 3.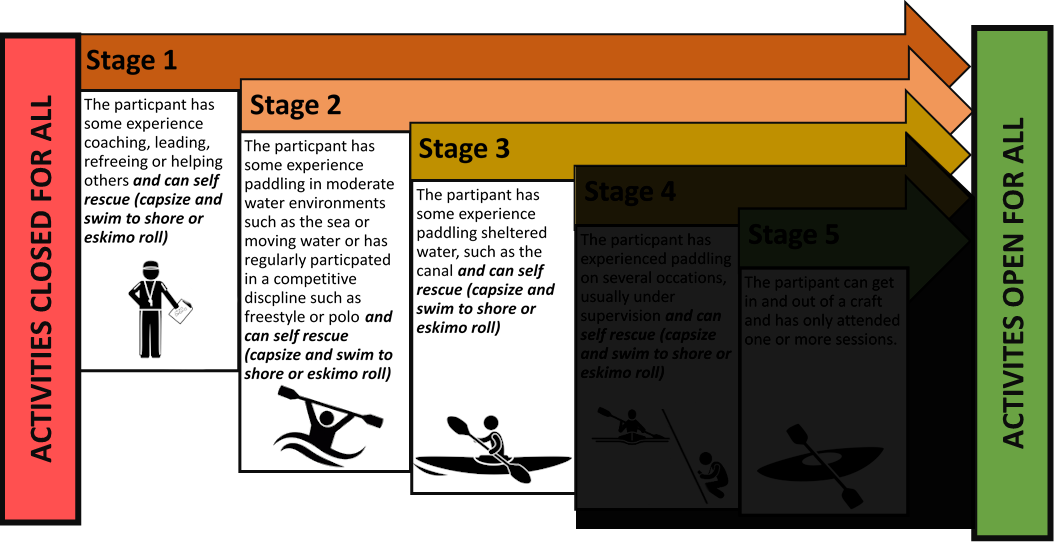 BOOKINGS ARE CURRENTLY NOT AVAILABLE
THIS EVENT IS NOW CLOSED