Event Details
Date(s) 04/01/2020
Time(s)6:30 pm - 10:00 pm
Date(s): 4th January 2020
Time(s): 6:30 pm – 10:00 pm
Type: Social
Suitability: Everyone
Location: The Swan, 2 Hutton Rd, Ash Vale, Aldershot GU12 5HA
Description:
For this year we decided we would miss the Christmas rush and aim for a get together in January!
So join us to have some fun off the water and celebrate the fantastic year of boating we've had and applaud those awarded for their achievements.
We just need you to book and pay £5 deposit to secure your place –
We have booked the Swan, Ash Vale but as its after Christmas we will be using the regular menu! Check out the Menu…
The pub is within walking distance of both Ash Vale and North Camp train stations and has a car park, here: https://goo.gl/maps/GPuV2X1RDkv.

Covid-19
At times when club activities are able to operate, participants shall be expected to self-assess at what stage they can suitably return, and only return if the current stage we are operating at applies to them. The club may increase or decrease the reopening stage at any point so please check back against the event or guidance to check the stage on the day before arriving at any activity.
Everyone Should:
Adhere to the latest social distancing and official government advice
Read the latest Event Booking Terms regarding club activities
Read the latest Hire Terms regarding club equipment hire and usage
Respect venue procedures
Book in advanced (including those on the bank)
Be able to self-rescue
Bring your own hand sanitiser
Keep to 6 per group (including those on the bank)
Be considerate of others
We are currently operating at Stage 3.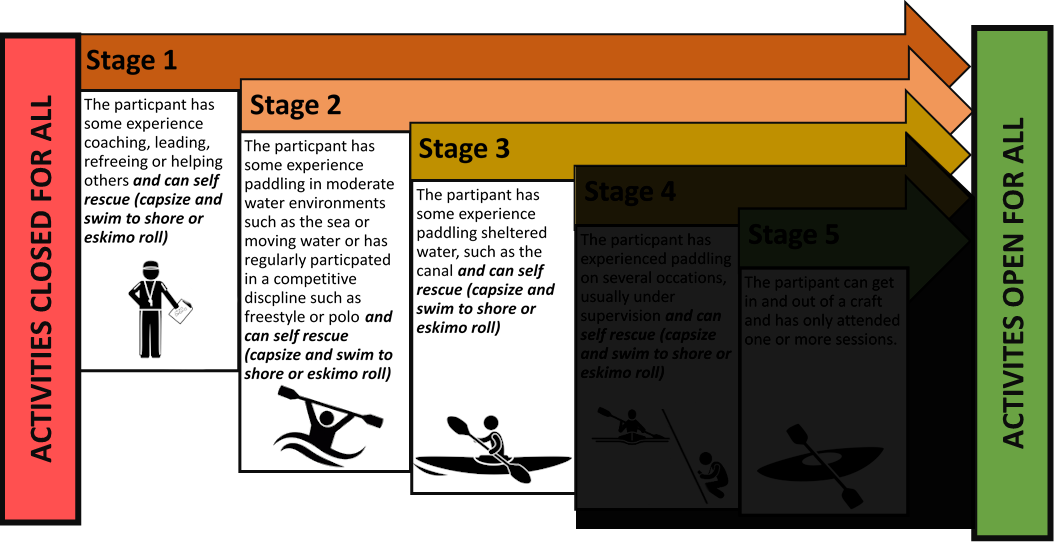 BOOKINGS ARE CURRENTLY NOT AVAILABLE
THIS EVENT IS NOW CLOSED