Event Details
Date(s) 14/10/2020
Time(s)7:00 pm - 9:30 pm
Please note we shall be running the AGM Remotely. 
Type: AGM
Suitability: Anyone
Location: The session will be hosted remotely so as to align with Covid-19 restrictions. These details will be published a few days before the event.
Description:
As you are aware we have been powering on through 2020, however it is that time of year again when we need to review our club committee and positions, if you would like to take on role you can view the sorts of ways you can get involved here.
Even though sessions are still limited to some attendees, we are continuing to work with the venues to access our stores as they begin to reopen, and also work with them on when we can start re-using facilities. We are also reviewing all of our current process and practises.
Agenda
1. Welcome and Apologies
2. Review Previous AGM Minutes & Actions
3. Summary of the Year
4. Finance Report – i.e. Interim Budget / Cash Flow
5. Recognition's – i.e. Congratulations and Thank You's
7. Elections
8. Date(s) of Meeting(s)
9. A.O.B.
Previous Notes – https://www.bvcc.org.uk/documents/meetings
Its our club, its your club… how do you want it to be run?
Covid-19
At times when club activities are able to operate, participants shall be expected to self-assess at what stage they can suitably return, and only return if the current stage we are operating at applies to them. The club may increase or decrease the reopening stage at any point so please check back against the event or guidance to check the stage on the day before arriving at any activity.
Everyone Should:
Adhere to the latest social distancing and official government advice
Read the latest Event Booking Terms regarding club activities
Read the latest Hire Terms regarding club equipment hire and usage
Respect venue procedures
Book in advanced (including those on the bank)
Be able to self-rescue
Bring your own hand sanitiser
Keep to 6 per group (including those on the bank)
Be considerate of others
We are currently operating at Stage 3.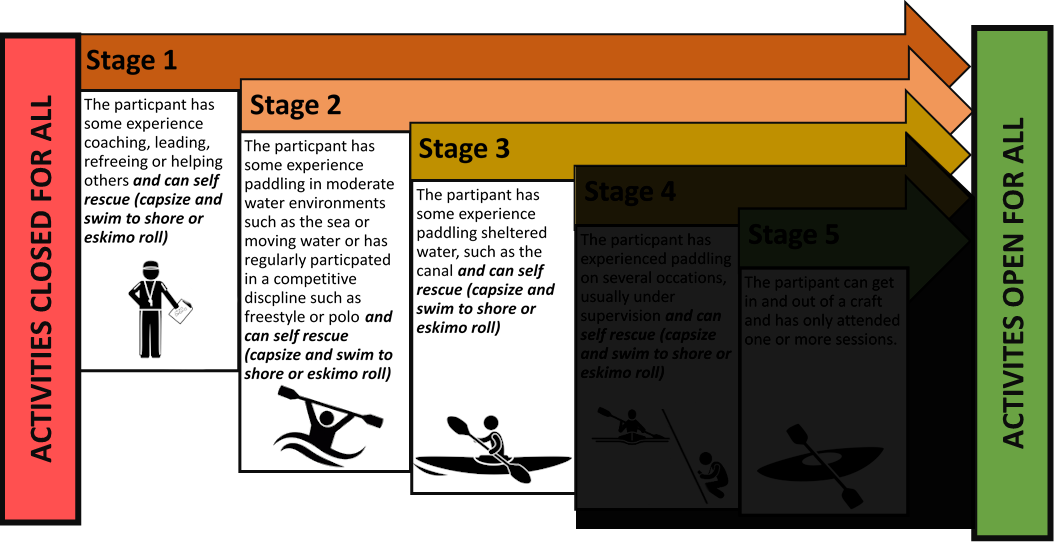 BOOKINGS ARE CURRENTLY NOT AVAILABLE
THIS EVENT IS NOW CLOSED