We aim to run weekly sessions and a variety of regular events including trips, courses, discipline tasters and socials with the primary focus on fun and enjoyment. You can find out what is coming up through our calendar, emails or Facebook Group. New participants are welcome to come and try out the club all year round.
Interested in running something? Let us know events@bvcc.org.uk.
Sessions
We aim to run sessions weekly at a few locations throughout the seasons and the occasional group taster session on request.
On your first session you shall need to bring a Come and Try It Form.
Autumn/Winter Venues (from Sep)
Open – Yately Manor Prep School View Map
Polo – Alton Leisure Centre View Map
Spring Venues (from May)
Open – Basingstoke Canal Centre View Map
Polo – Hawley Lake View Map
Summer Venues (from June)
Open – Aldershot Lido View Map
Polo – Hawley Lake View Map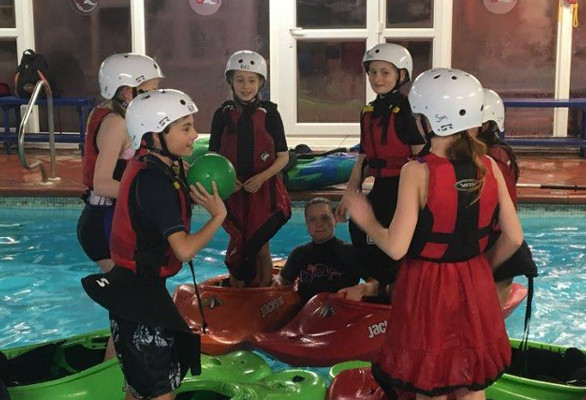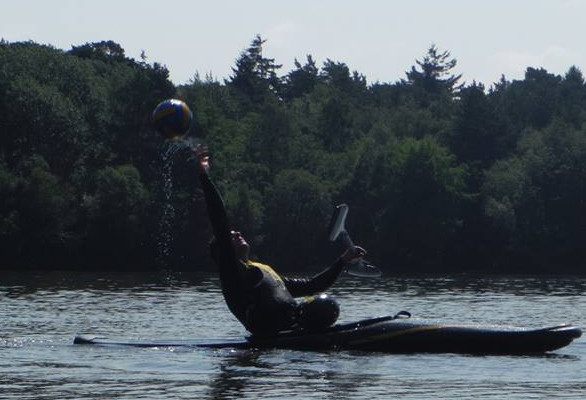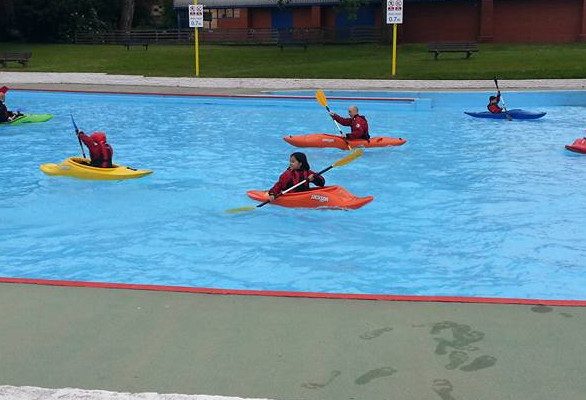 Trips
We aim to run at least one trip a month but if you have an idea for a trip or want to get involved in the organisation get in touch with our events coordinator events@bvcc.org.uk.
Discipline Tasters
Everyone likes to try something new once and a while so we try and scatter discipline taster events throughout our program. If you'd like to try something specific, are interested in organising or running a taster event contact our coaching officer coaching@bvcc.org.uk
Socials
Visits to the pub after a paddle, club meals and get togethers are some of the ways we like to get to know everyone and have some fun off the water. If you have an idea for a social event you would like us to organise please contact our events coordinator events@bvcc.org.uk
Courses, Coaching and Development
Learning is an integral part of personal development in Paddlesports and our volunteers are always happy to help with skills development or recommend options to continue support your personal development goals, through our development plan.
When there is enough interest we also help facilitate courses with either internal or external providers.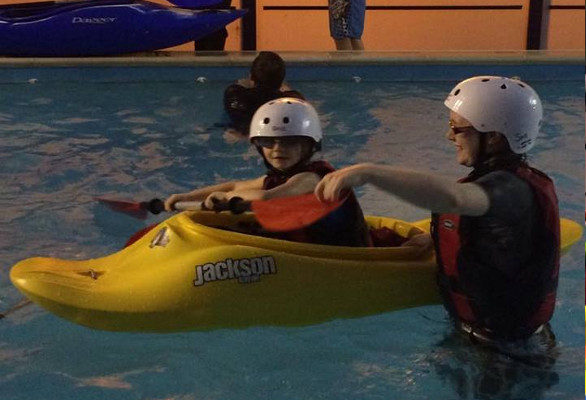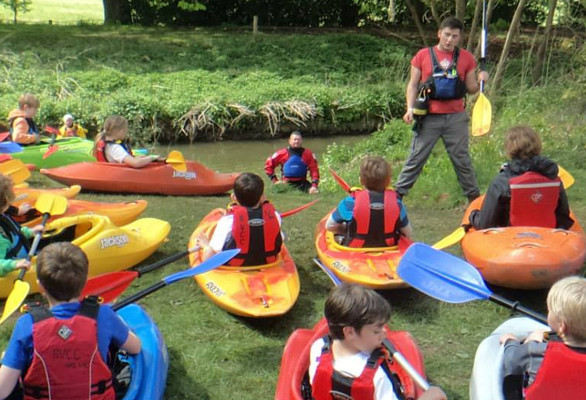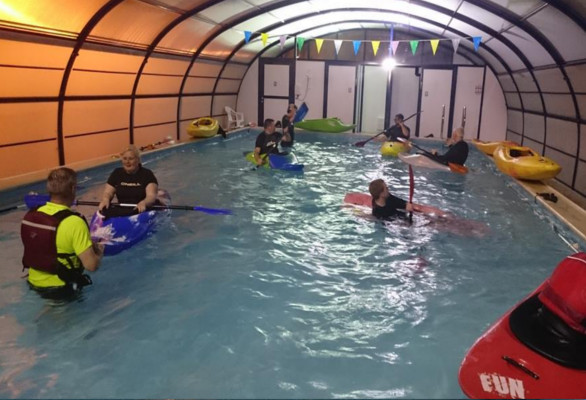 Tips on Independent Paddler Progression
Find inspiration by researching the types of structured courses on the British Canoeing website pages for building skills, coaching and leadership
Ask other members in the club to help demonstrate or talk you through various skills
Take a look at centers or man-made course facilities which might offer paddler progression courses or bespoke coaching
Ask for a club paddler progression card for the award you are working towards or create your own
Check out the program on our calendar
Not on our program? Have a chat with our Coaching and Development Officer coaching@bvcc.org.uk
Utilise the club Facebook Group to arrange peer paddling events for like minded paddlers
Engage in the wider paddling communities and external events that suit your interests, many events and competitions also offer workshops
Find videos on skills you'd like to learn e.g. wavesport – how to – then most importantly get on the water and try it!
Youth
The recommended age for youth is 8+. We aim to run the paddle power scheme, whcih is designed for FUN learning through games where FUNdamental skills can still be developed.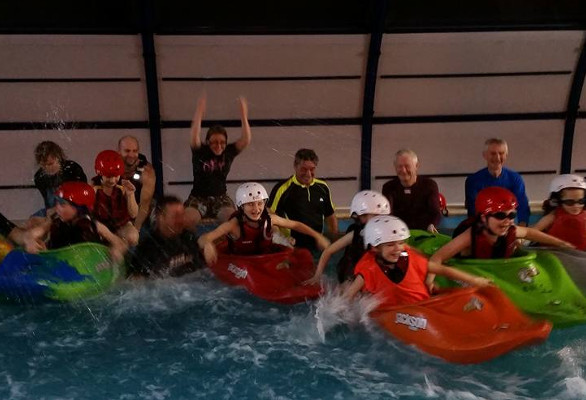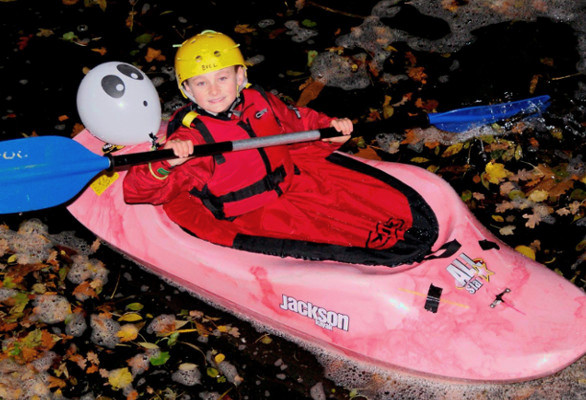 Welfare and Safety
The club has a Sport England's Clubmark awarded to clubs by British Canoeing when they can demonstrate meeting criteria for safeguarding and protecting children, club management, sports equity and ethics. It is an acknowledgment that we take these issues seriously and strive to provide a high quality welcoming environment. Everyone involved in the club is expected to follow our Constitution, Code of Conduct, Operating Guidelines, Polices and Risk Assessments to help all paddlers develop, improve and have fun in a safe co-operative environment. We aim to keep a small black unit (as pictured below) on our sites to hold general club documentation and session resources.
It is also important that the club holds the most up-to-date information for members and that participants inform coaches, leaders and orgainsers of any medical conditions or allergies or changes.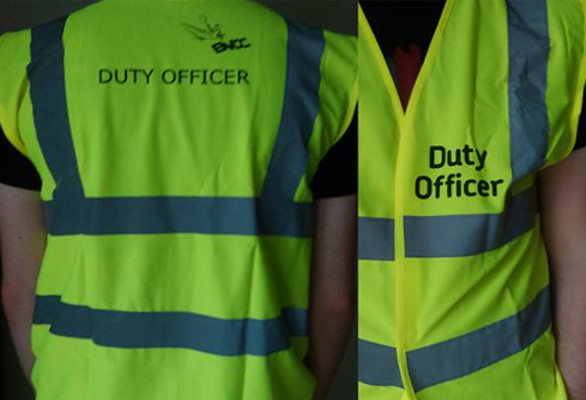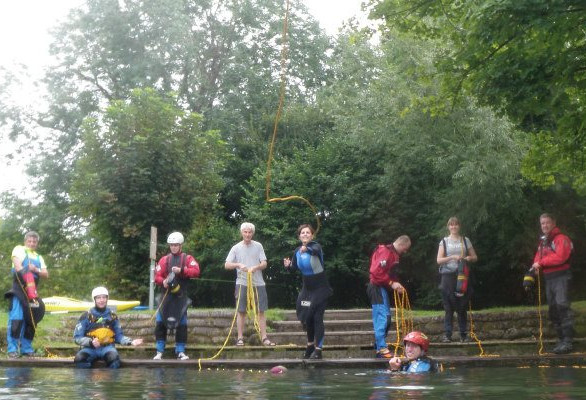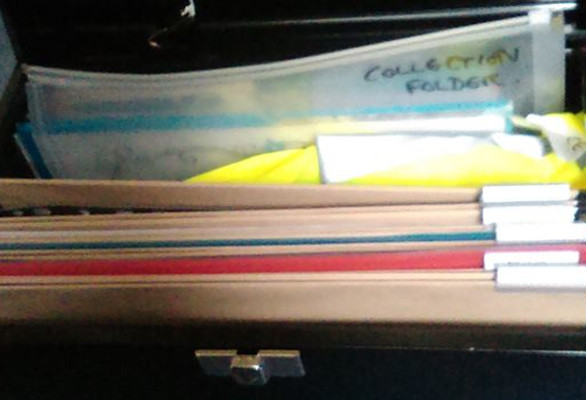 Are you being heard? Is something worrying you? Are you keeping it to yourself? Need someone to listen? Contact us in confidence! Our Welfare Officer can be contacted on welfare@bvcc.org.uk.
Documents